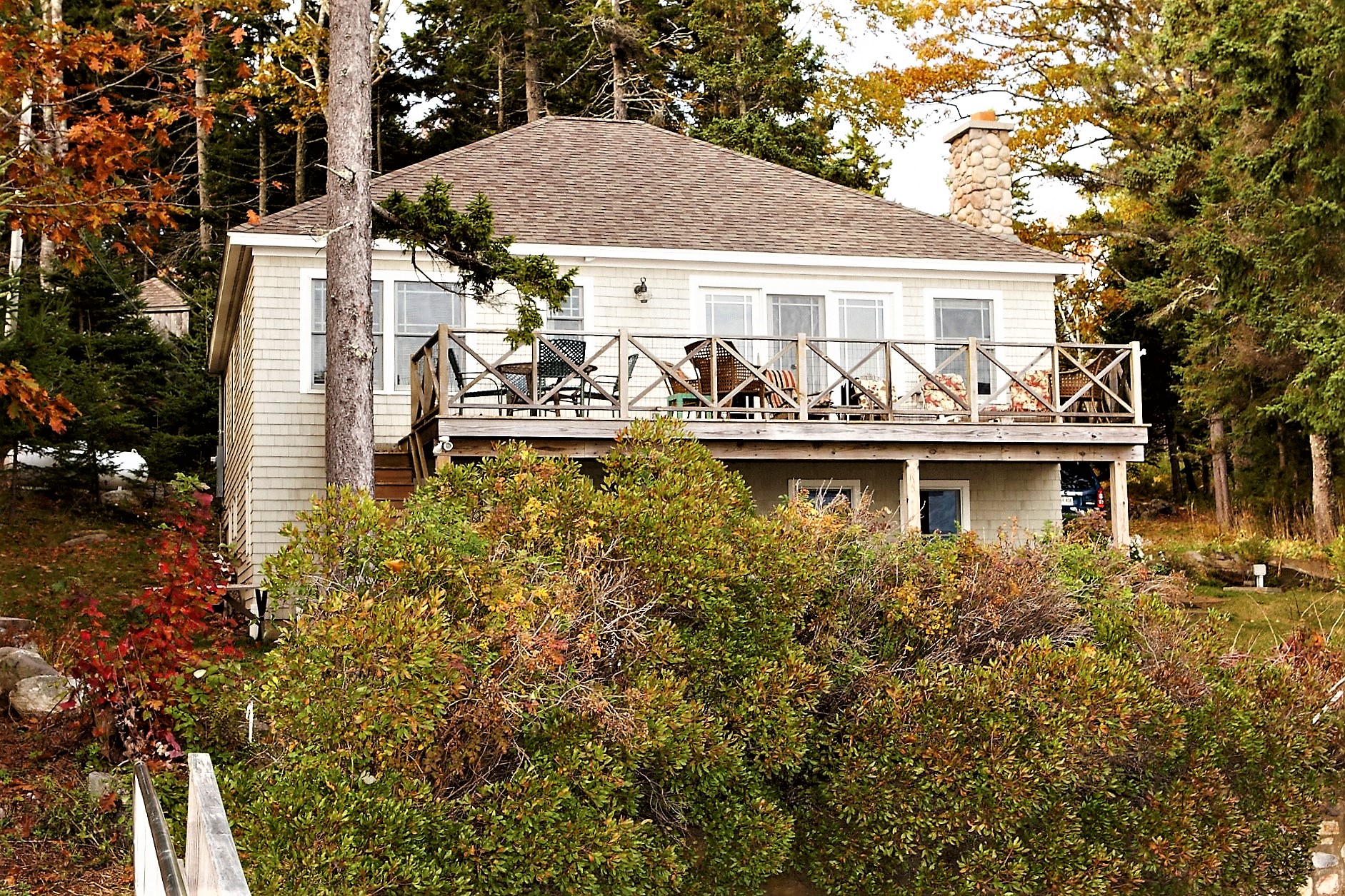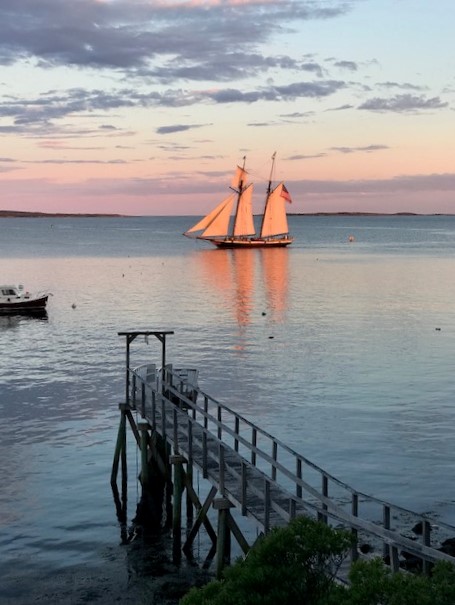 This 4 bedroom (5th bedroom coming soon), 3 bath ocean front cottage is located at the South end of Spruce Point, just beyond the Famous Spruce Point Inn. Our guests may use all the amenities of the Spruce Point Inn. We are private and only a skip to the Inns Property. 1.6 walking miles distance to the Harbor footbridge and Harbor activities.
With the cottage sea wall and a 70ft. pier, the cottge affords due South exposure with views of the open ocean and Islands. Built of native cedar and pine, including all pine interior, custom vaulted ceilings, fieldstone fireplace, open granite kitchen, dining and living room to the raised waterfront deck.
With interior views of crashing waves, one may get the sense of being on a large yacht. Tucked under spruce trees with lobster boats working and the distant sound of an occasional fog horn, (3 lighthouses in area) one feels the charm of this Down Maine cottage. This cottage is all the above and more.
Amenities
Sleeps 9+
Dishwasher
Laundry
WiFi and Cable
3 Bathrooms
Swimming off our private dock
Dock shared with  great neighbors, Matt and Chris
Crashing surf at Spruce Point
Steps to ocean water from waterfront property
1.6 mile walk along shoreline to harbor footbridge and harbor activities
Several walking trails on Spruce Point property. Easy trails. Dogs allowed while on leash. Children build fairy houses along trails.
Please, no smoking and no pets
Access to Spruce Point Inn's amenities: restaurant, spa, 2 swimming pools, hot tubs, kayaks, paddle boards, bicycles, clay tennis courts, free arcade room, ping pong, games, hiking trails,fitness, s'mores nights, children's playground, children's programs offered.
Rates
Includes all amenities at the Spruce Point inn: 2 swim pools, hot tub, kayaks, Paddle boards, bikes. Fitness, playground, arcade, spa w/fee, children's program w/fee, clay tennis courts, walking trails, s'mores nights, 45 minute boat ride around the harbor and Burnt light house, 1.6 mile walk to harbor footbridge and harbor activities.
June weekly rate: $6000
July weekly rate:  $6500
August weekly rate: $6500
September weekly rate: $6000
October weekly rate: $6000
Linens, if you don't bring your own $150
Cleaning: $160
State Tax: 9%
No pets and nonsmoking
Wood House on Spruce Point

Contact Brenda Wood for availability.
Wood House on Spruce Point
21 Linekin Rd
Boothbay Harbor, ME 04538