Songo Pond CabinPerfect for any season. Sleeps up to 15 guests
Lakes and Mountains Region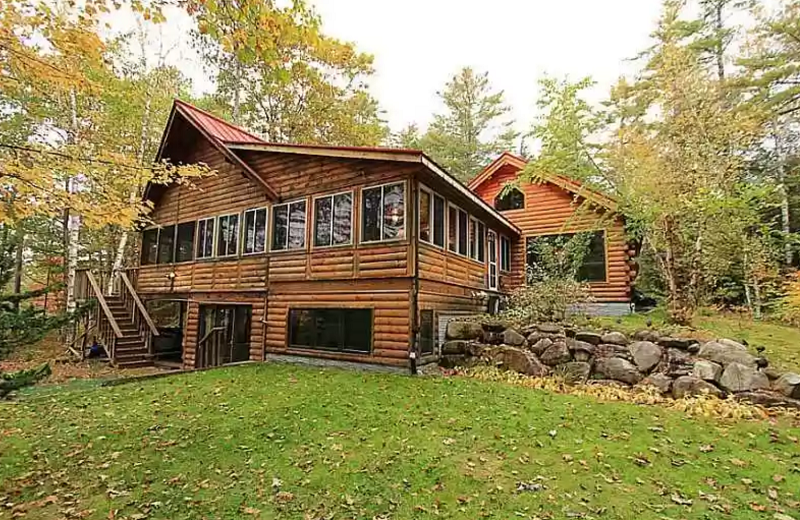 This newly updated Summer and Winter vacation cabin comfortably sleeps 15 and is located a few feet from the water. Both adventurous and relaxing for all ages, the cabin offers a ton of private and amazing waterfront. Conveniently located within 15 minutes of Bethel, Sunday River, and Mt. Abram.
The waterfront on this property is magical! The water is clear with a shimmering sandy bottom! You will want to write home about Blueberry Beach. It has earned its name from the incredible blueberry bushes that grow wildly along the water line. Wade out into the water and feel the sand in your toes, every step of the way. Enjoy the warmth of the water that is slowly baked by the sun. There is enough shallow water for small children to play around comfortably. There are two entry points to the water. Each has its own unique benefit.
Non-motorized watercraft are provided with plenty of options to choose from. Kayaks, stand-up paddleboards, canoes, pedal boats, and rafts are onsite and waiting for you to make memories on the water. There is a floating raft and a dock (boat rental available from a local marina).
The house is furnished with all that you need for fun and games. You can expect to find a ping pong and pool table, other games, and more.
During the day, go exploring on the property. The property has a stream that runs to the Lake. There is an established path that runs a loop and brings you back to the house. It's beauty truly invites all to come and play with nature.
At night, come together and tell stories by the fire. The fire pit is close to the house and has a great view of the water. *Wood is provided*.
Winter on the pond is just as nice. You have easy access to ice fishing and skiing can be accomplished practically outside the front door.
The house has everything you need! Plenty of seating including a large sectional couch, TV, Wifi, large kitchen with kitchenware, towels, and clean premium linens. Heat and AC, in each room, ensures year-round comfort. The generator provides back up to the whole house.
Pets are allowed.
The entire property is professionally cleaned after each departure with extra attantion to high touch areas. No corners are cut, beds are stripped of everything and sanitized before being remade. Seating areas are also sanitized.
WE LOVE CLEAN AS MUCH AS YOU DO!
Click Here to View Amenities
Amenities Include:

5 BR, 2 Full BA, Sleeps up to 15

• Fire pit, firewood

• WiFi

• Large screen TV

• Wood stove

• Game room (pool table, ping pong table, games, and more)

• Dock

• Floating raft with ladder

• Sandy bottom pond entry

• 2 picnic tables

• 2 Gas grills

• Non-motorized watercraft available including kayaks, canoes, stand-up paddle boards, and paddle boats

• Parking for trailers, boats etc.

• Generator

• Kitchen, well stocked with all utensils, pots pans, dishes and

appliances

• Premium linens for beds, beach and bath towels

• Pet friendly
Rates
Rental Parameters:
SATURDAY – SATURDAY mid-JUNE, JULY, and AUGUST.
Please ask! Sometimes shorter or longer stays can be accommodated.
2 NIGHT MINIMUM THE REST OF THE YEAR – trust us though, you'll want to stay longer!
Early check-in and super late check-out at no additional charge!! Say what? Yup, it's true. (Schedule permitting and excluding Summer, but we are still accommodating when we can be)
Rates:
*Rates include up to 10 adults.
**Special rates and reduced cleaning fees for small groups or couples**

Songo Pond Cabin
83 Baker Road
Albany Township, ME 04217