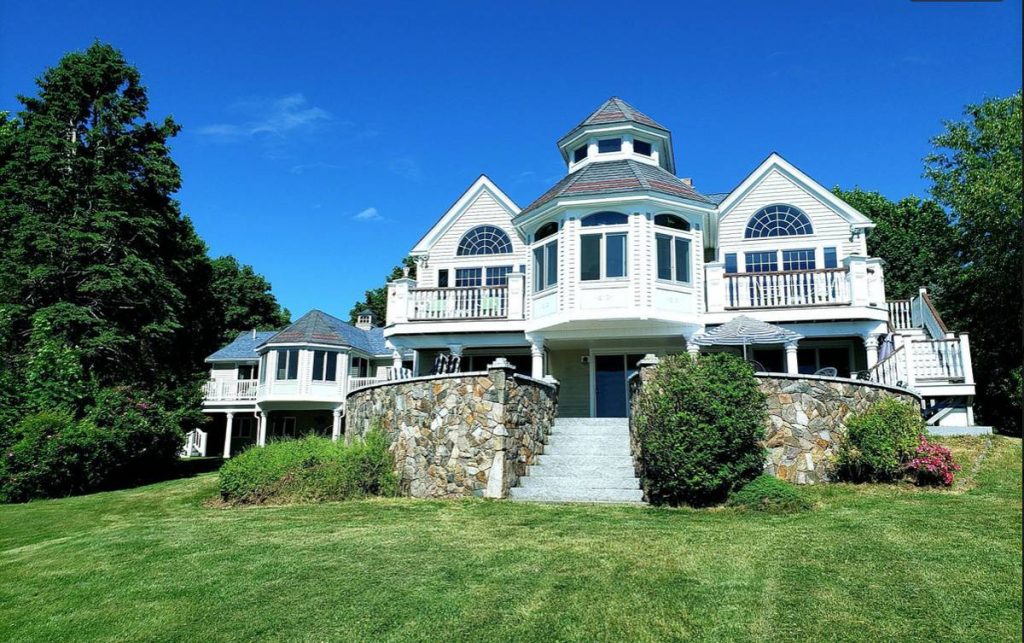 Outstanding ocean-view home with 7 beds, 5 baths. Feel at home in this historic, large oceanfront house, with fully equipped amenities such as  laundry, WiFi, cable. Ideal for large gatherings with friends and family, or for corporate entertaining. Indoors you will find granite marble countertops and vanities. Outdoors you can relax on the paved pataio and enjoy the expansive yard. 
Summer rate $7,000-$10,000 per week. Contact owner for current price.
Winter rate $5,800 per month, all inclusive.
Call owner for winter rate.
Amenities include: WiFi, cable, washer dryer, parking, wheelchair accessible.

Luxury Waterfront Estate
27 Shore Road
York, Maine 03909